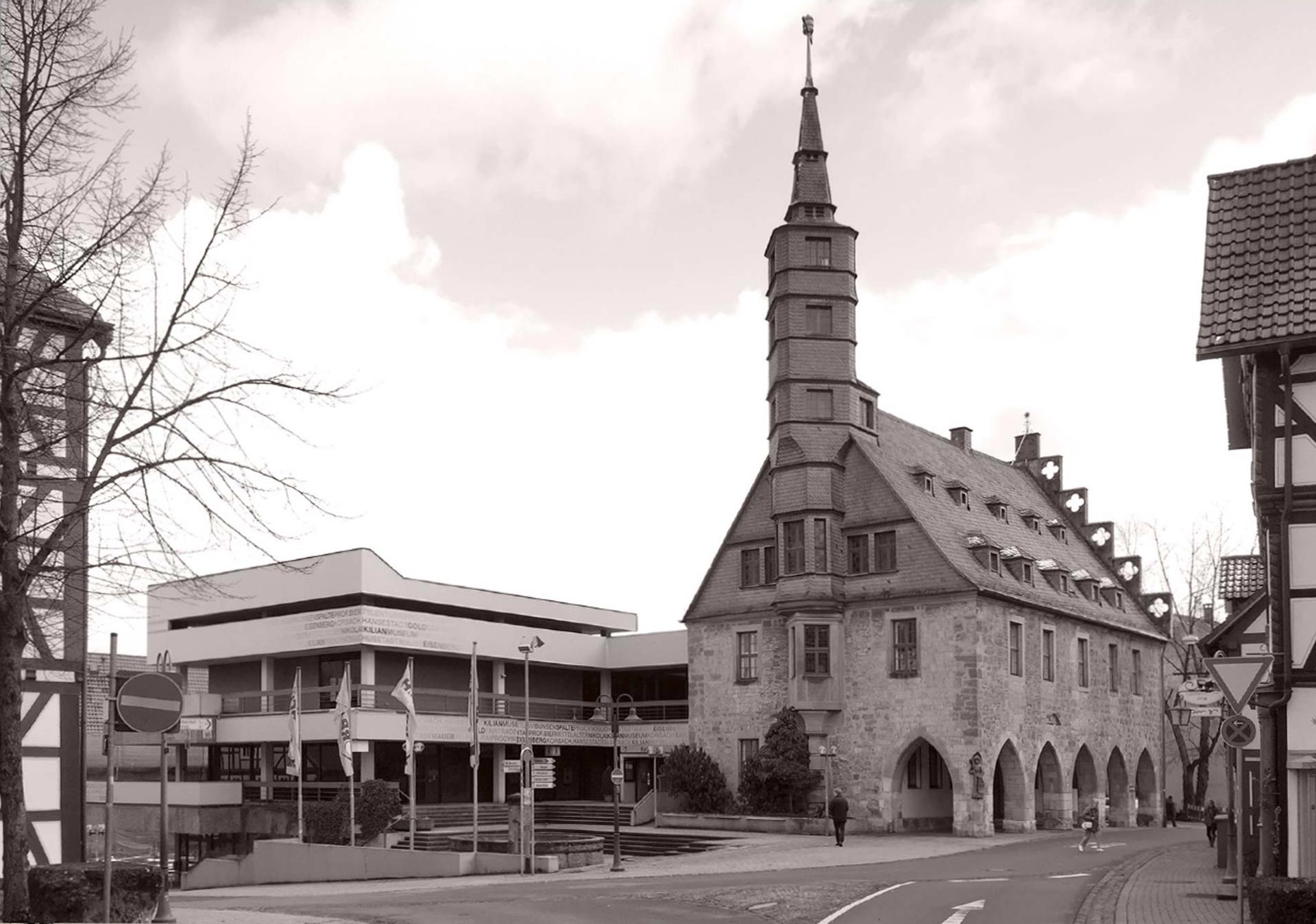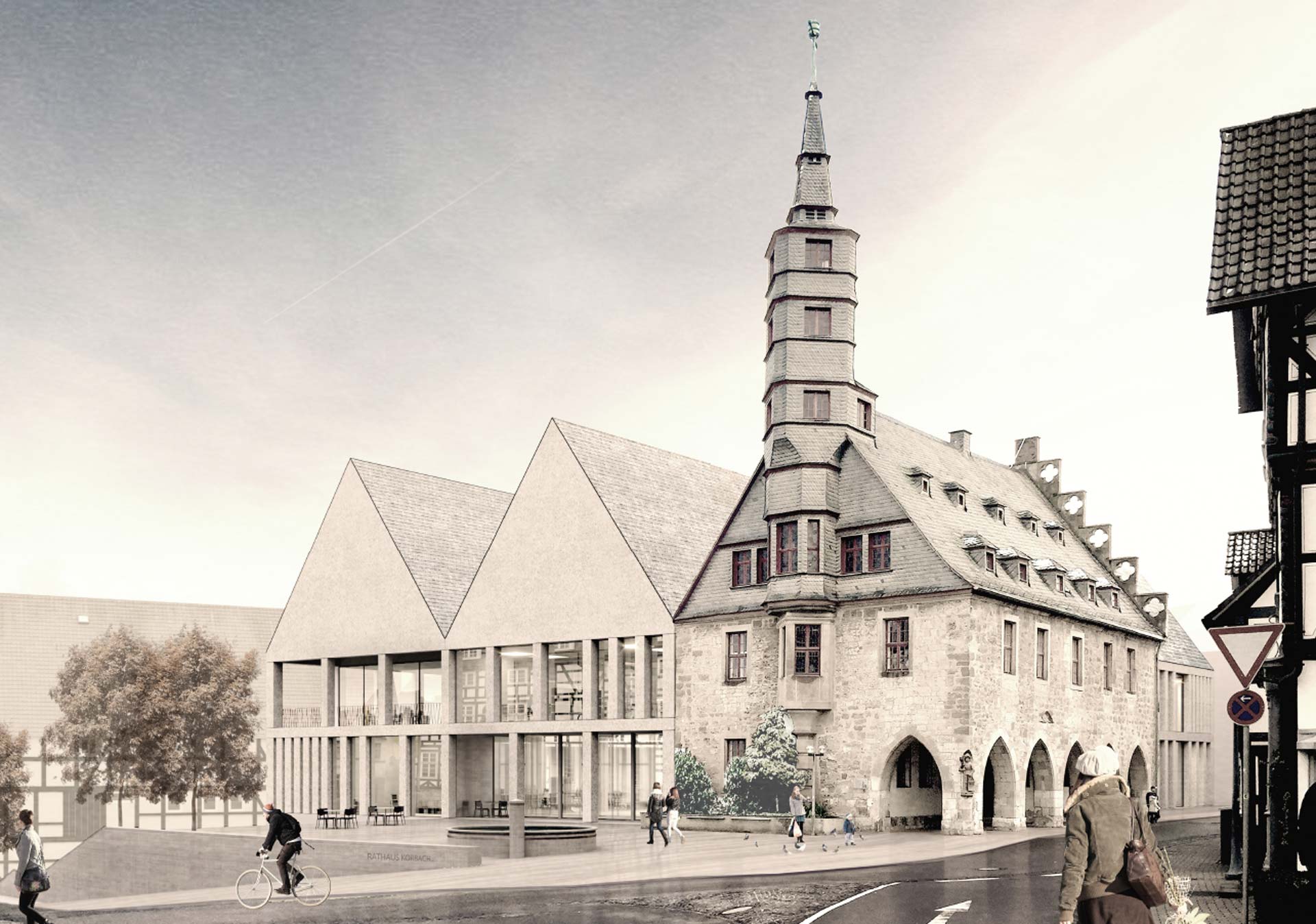 In the sense of a district-related urban regeneration, the central city area of Korbach, Hessen in Germany, with its  historic town hall was redesigned. Part of the overall construction project was the deconstruction of the town hall extension from the 1970s. On behalf of the Hessian Ministry for the Environment, Climate Protection, Agriculture and Consumer Protection, the agn-heimspielarchitekten consortium developed an innovative urban mining concept in parallel to the new building planning. Photo: Christian Thomann, agn | Visualisation: agn-heimspielarchitekten consortium
The Urban Mining concept uses the demolished town hall extension as an "urban mine":
The mineral demolition materials were recycled locally and directly reintegrated in the concrete for the new building. The extension serve as a valuable material mine for future generations: All materials were assessed with regard to their recyclability and can be separated by type in the event of subsequent deconstruction or renovation.
Urban Mining Indicator
Korbach town hall
The Urban Mining Indicator, or UMI, shows the circularity rate of the new town hall construction. With the Urban Mining Index, the optimisation of the original planning in terms of the circularity potential of the construction could be shown quantitatively​.
In addition to the use of concrete with recycled aggregate, bonded waterproofing is dispensed with completely: The building components in contact with the ground are made of water-impermeable concrete. Insulation materials are planned from recycled glass and natural materials (soft wood fibre insulation). The roof is designed as a rafter roof with standing seam roofing made of zinc. The Urban Mining concept will be visible on the outside: Recycled aggregate with brick chippings from demolition will be used in the precast concrete elements for the facade.